A tribute to Anthony Dawson.
Portraying a collection of unique private photographs.
---
.
Anthony Dawson (18th Oct. 1916 - 8th Jan 1992)



---
Extracts from "Rambling Recollections" (Unpublished)
By: Anthony Douglas Gillon Dawson
All right reserved (c) Anthony Eric Gillon Dawson
---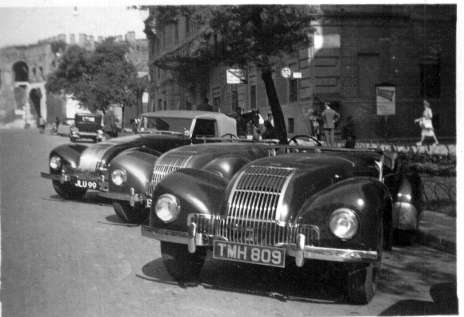 The Rome daily American, a now defunct English language news paper splashed all the goings-on across its front page. Rome become in those days, a sort of second Hollywood, with Hollywood producers and directors, startled by the sudden success of Italian Post-war pictures, planning in almost daily to take a look round and see what was going on. They all followed the swarms of actors sensing that this was a new field for the their operations. The Excelsior hotel in Via Vittorio Veneto was the scene of most of the action. The Paparazzi hung round the lobby and the streets outside, ready to give a chase when any celebrity appeared.

Mike Frankovich was in residence there with his wife Binnie Barnes. He appeared every morning at around midday with a big green Havana clenched between his teeth and Binnie at his side. It seemed he hadn't a care in the world. It was rumored that he was broke and owed the hotel thirty-four million Lire, but then rumors abounded about almost everyone. Mike was soon to become president of Columbia pictures. Broke, he? ...........

---

---